Presentation
AIM is an engineers' association founded in 1886 in Liege. In parallel with its alumni association role, its core business is organising scientific conferences launched by the academic and industrial worlds. AIM can provide relevant expertise and experience for the organisation of your scientific event in Belgium and abroad, from 50 to 1500 participants.
AIM in figures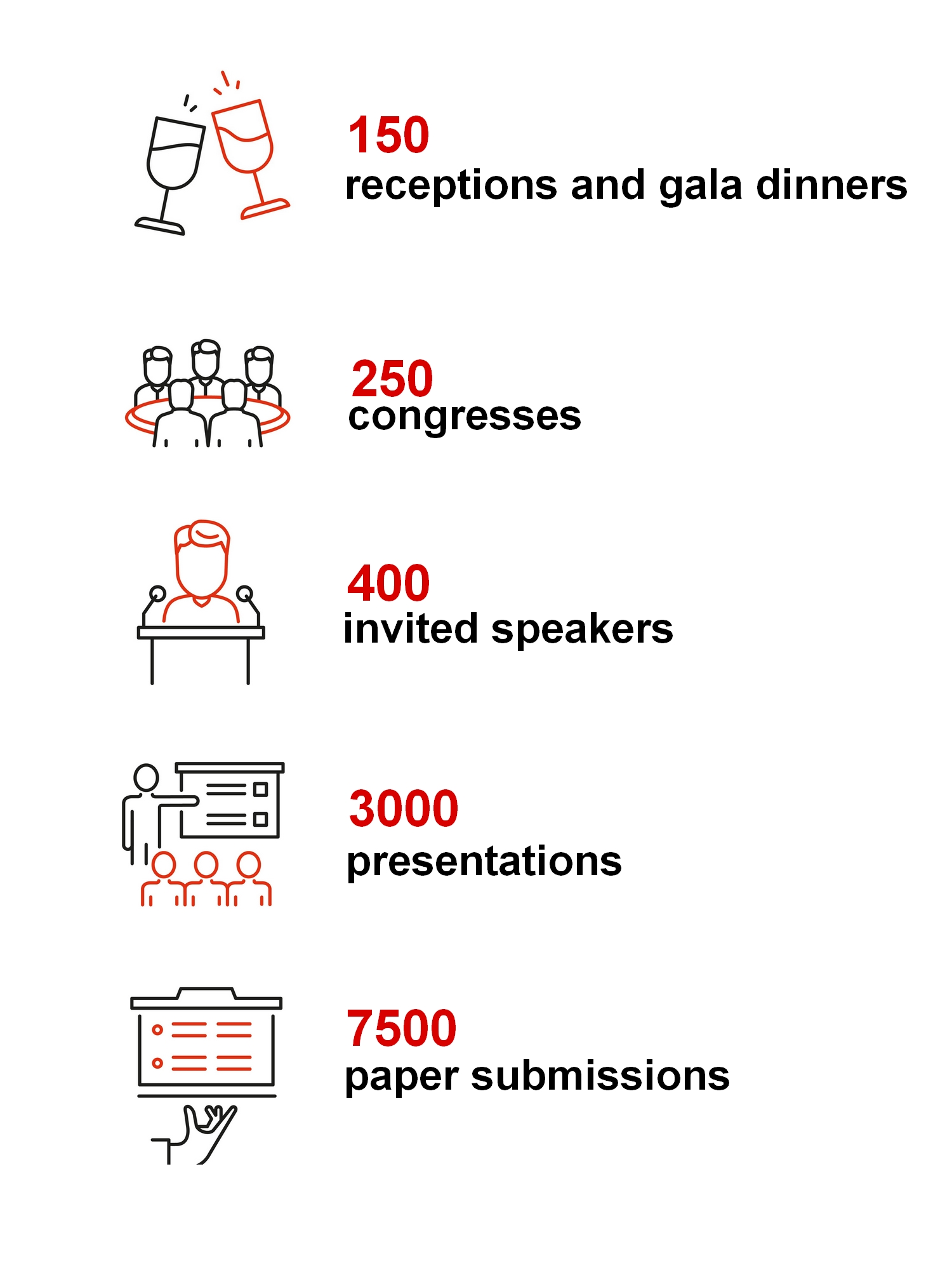 Our strenghts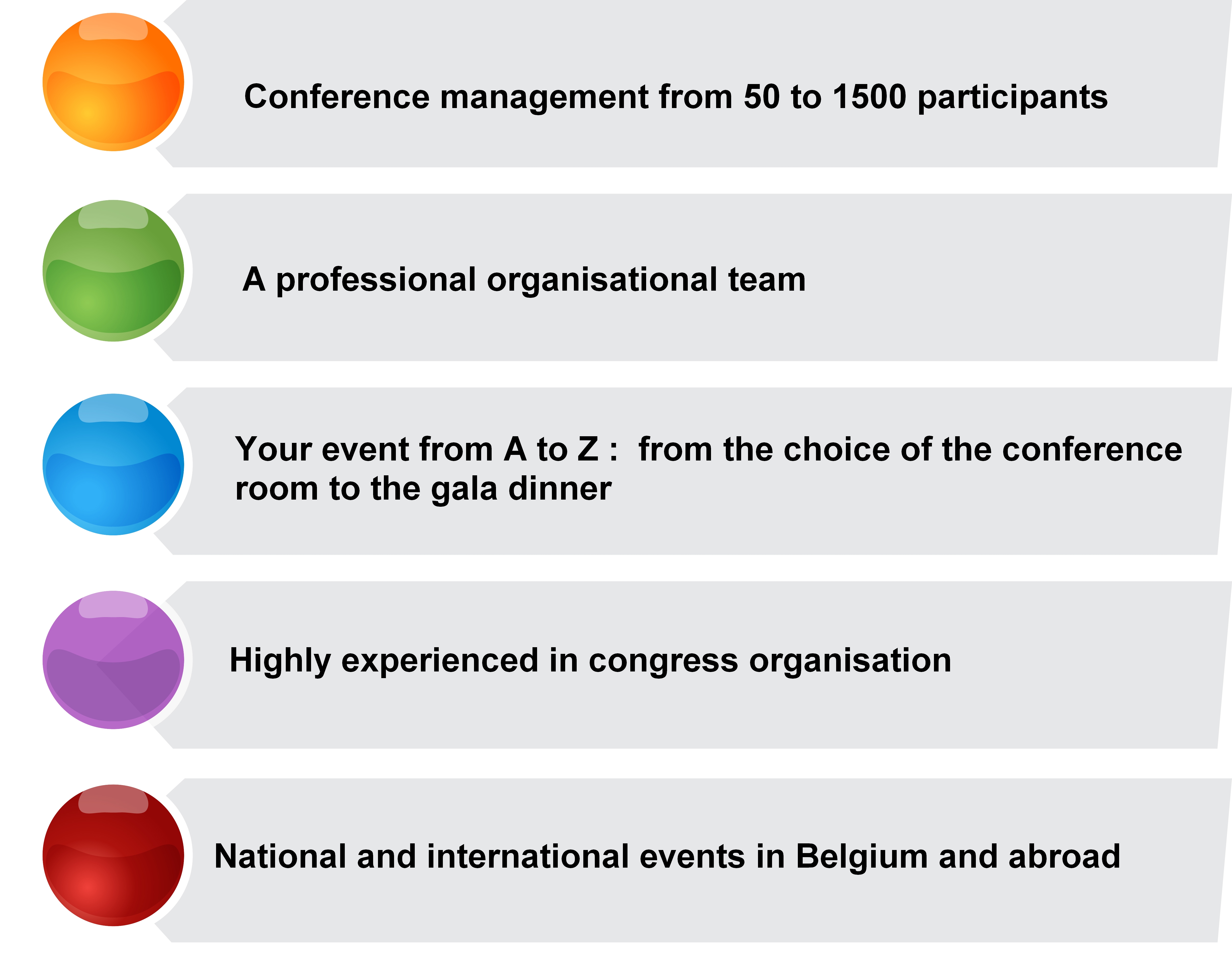 What we do
We take care of the principal elements of your conference organisation:
Visit, selection and booking of the conference venue and social programme organisation (e.g. gala dinner)
Financial flow management (expense and income) and financial risk management
Website creation and management
Online registration and payment system implementation and management
Promotional email campaign (call for papers, registrations, etc.)
Online submission and reviewing system implementation and management
According to your needs, we can also manage other tasks, you can download here our full presentation file.
Contact
Please don't hesitate to contact us for further information. We would be very happy to meet and collaborate with you to ensure the success of your conference.
Michèle Delville and Céline Dizier
m.delville@aim-association.org / c.dizier@aim-association.org
+32 (0) 4 222 29 46
Presentation file